McKayla Hodges, LPC, NCC
Counselor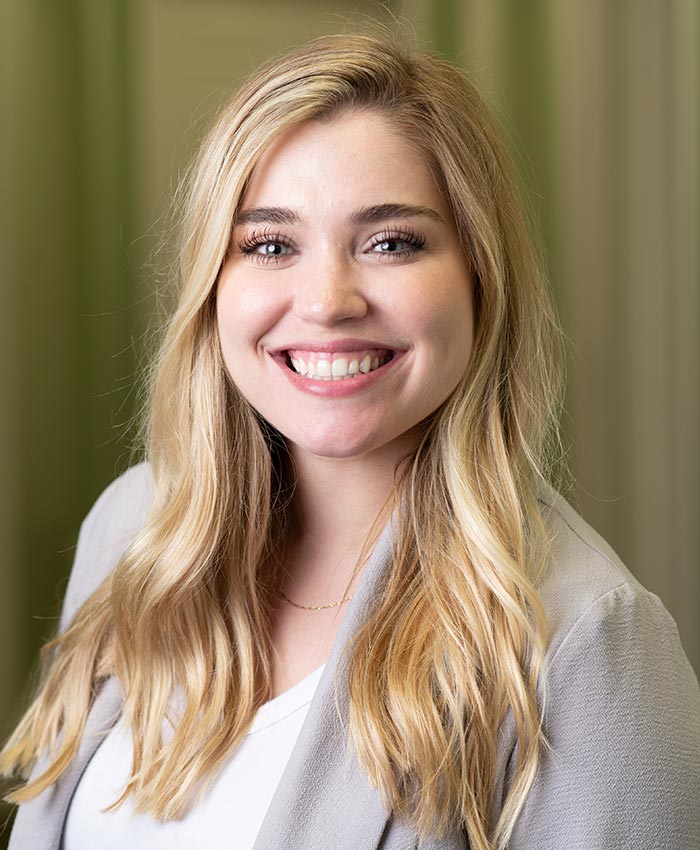 McKayla Hodges is a Licensed Professional Counselor (LPC) in the state of Alabama. McKayla graduated with her Bachelor of Science in Human Development and Family Studies from the University of Alabama in 2016 and her Master of Science in Counselor Education from Jacksonville State University in 2019. Her intern and clinical experience thus far has focused on working primarily with children and adolescents to treat a variety of mental health issues.
McKayla uses different therapeutic approaches, which include Cognitive Behavioral and Person Centered therapy. She strives to facilitate a welcoming environment to establish a trusting, therapeutic relationship with clients. She believes in empowering and working collaboratively with clients and their families to achieve their goals. If desired, McKayla also offers counseling from a Christian worldview.
In her free time, McKayla enjoys being with her family, which usually includes walking their dog and watching movies. McKayla also enjoys exercising and reading a good book.