Katie Dye, ALC
Counselor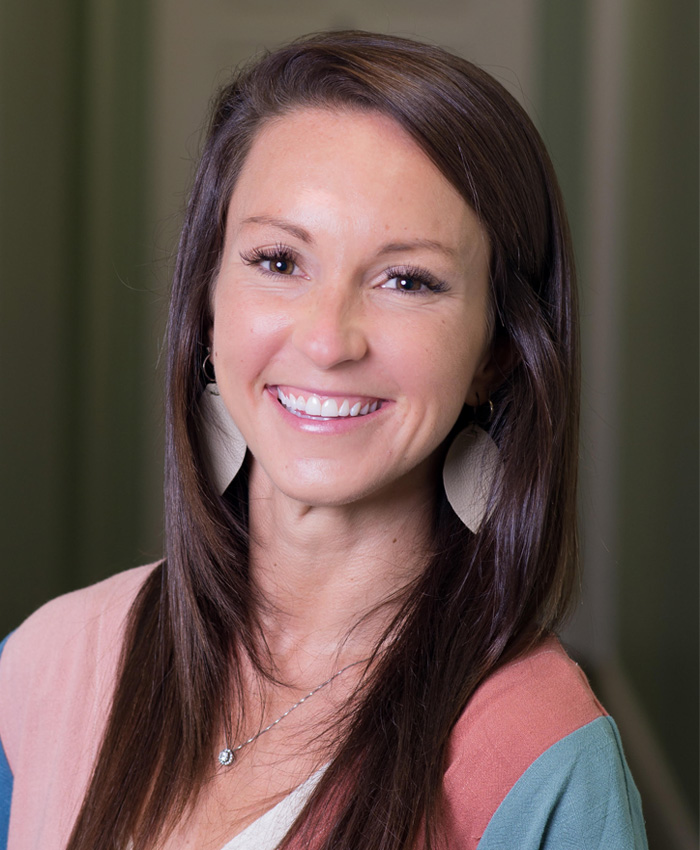 Katie Dye is an Associate Licensed Counselor in the state of Alabama, and is supervised by Robyn Trippany Simmons, Ed.D., LPC-S (AL), NCC, RPT-S. She received her Bachelor of Human Development and Family Studies from The University of Alabama in 2016. Following, she received her Master of Education in Counseling from The University of Montevallo in 2020. During her training, Katie completed clinical work in various settings with adults, children, and adolescents. She has had experience with many levels and multicultural backgrounds as well as diverse populations. She has had the opportunity to work with individuals from various walks of life experiencing concerns that range from parenting skills, emotional and social difficulties, maladaptive behaviors, and life transitions.
Katie believes there are many ways human psychology can be explored, but her personal philosophy of counseling is to treat each individual with the utmost respect, congruence, unconditional positive regard, show accurate empathy, and be authentic and transparent at all times when there is a therapeutic alliance that is in formation. In addition, Katie values cognitive behavioral therapy and person-centered therapy. She believes that CBT is a powerful form of therapy in that it allows the client to point out the negative, unwanted thoughts and minimize or change them altogether. Katie believes in assisting clients in the identification of their strengths to bring out the positive in them. In addition, she values person-centered therapy because it allows the therapist to be present and fully available to the client. This allows the client to self-actualize and to grow toward his/her highest potential.
When Katie is not providing care for her clients, she loves to spend time with her husband, golden retriever Nellie, reading, baking, and exploring the latest trends in health and wellness.